Sponsored by: Community You Can Believe In
Community You Can Believe In
Cancelled: Breakfast, Speaker & Service: Pack Yellow Candles With Us!
Sunday, March 22, 2020
•
26 Adar 5780
9:15 AM - 11:30 AM
Beth El Temple, 2626 Albany Avenue, West Hartford, CT 06117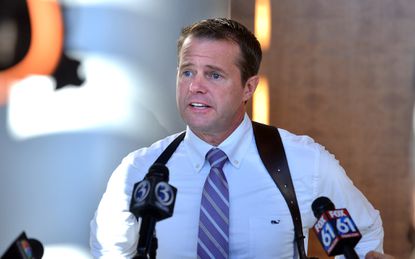 We invite you to join us for a breakfast buffet with Brian Foley, Executive Assistant to the Department of Emergency Service and Public Protection (DESPP) Commissioner. Previously, he was Chief Investigative Reporter for Fox61. Before that, he served on Hartford's Police Department for more than 23 years, retiring from law enforcement in 2018. As the Chief of Detectives for the department, he oversaw all criminal investigations, from fraud to homicide, in the Investigative Services Bureau. Brian Foley's presentation will focus on security.
After the breakfast program, please help us as we package yellow candles for Yom HaShoah Remembrance Day!
Candles will be handed out to SULAM families and mailed to all other families with CT addresses (out-of-state members if requested). Donations can be made payable to Beth El Temple (please note "Men's Club - Yellow Candles") in the memo line. All profits go directly to the Camp Ramah Scholarship Fund.
Please RSVP by Wednesday, March 18, to Jacob Kovel (860.651.9366 / eaglewars@aol.com).
(*Not sure if you're a member of Men's Club? Contact our office to confirm: 860.233.9696.)
Sorry, Registration has ended.
Share Print Save To My Calendar
Mon, May 25 2020
2 Sivan 5780
Mon, May 25 2020 2 Sivan 5780