Sponsored by: Community You Can Believe In
Community You Can Believe In
Men's Club Presents: Program on Security & Annual Meeting
Wednesday, May 12, 2021
•
1 Sivan 5781
8:00 PM - 9:30 PM
Zoom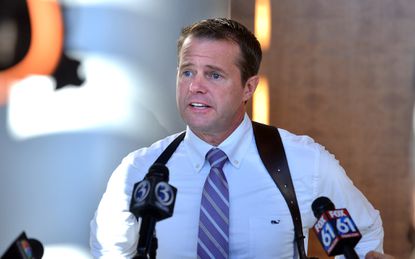 We invite you to join us for a Zoom program with Brian Foley, Exec. Assistant to the Department of Emergency Service and Public Protection (DESPP) Commissioner.
Foley will discuss protecting our synagogues (mosques and churches), hate crimes and white supremacy, urban violence, mass shootings and personal security.
Previously, Foley was Chief Investigative Reporter for Fox61. Before that, he served on Hartford's Police Department for more than 23 years, retiring from law enforcement in 2018. As the Chief of Detectives for the department, he oversaw all criminal investigations, from fraud to homicide, in the Investigative Services Bureau.
All Men's Club members are requested to attend this presentation and remain on for the Annual Membership Meeting portion of the program starting at 9:00pm, where we'll have elections for next year's board members.
Share Print Save To My Calendar
Tue, November 30 2021
26 Kislev 5782
Tue, November 30 2021 26 Kislev 5782